Alter Nation: They Hide Hybrids Now Available!
Even with Sabotage trying to swipe the container of comics, most have made it to port and got sent around the country and onto store shelves.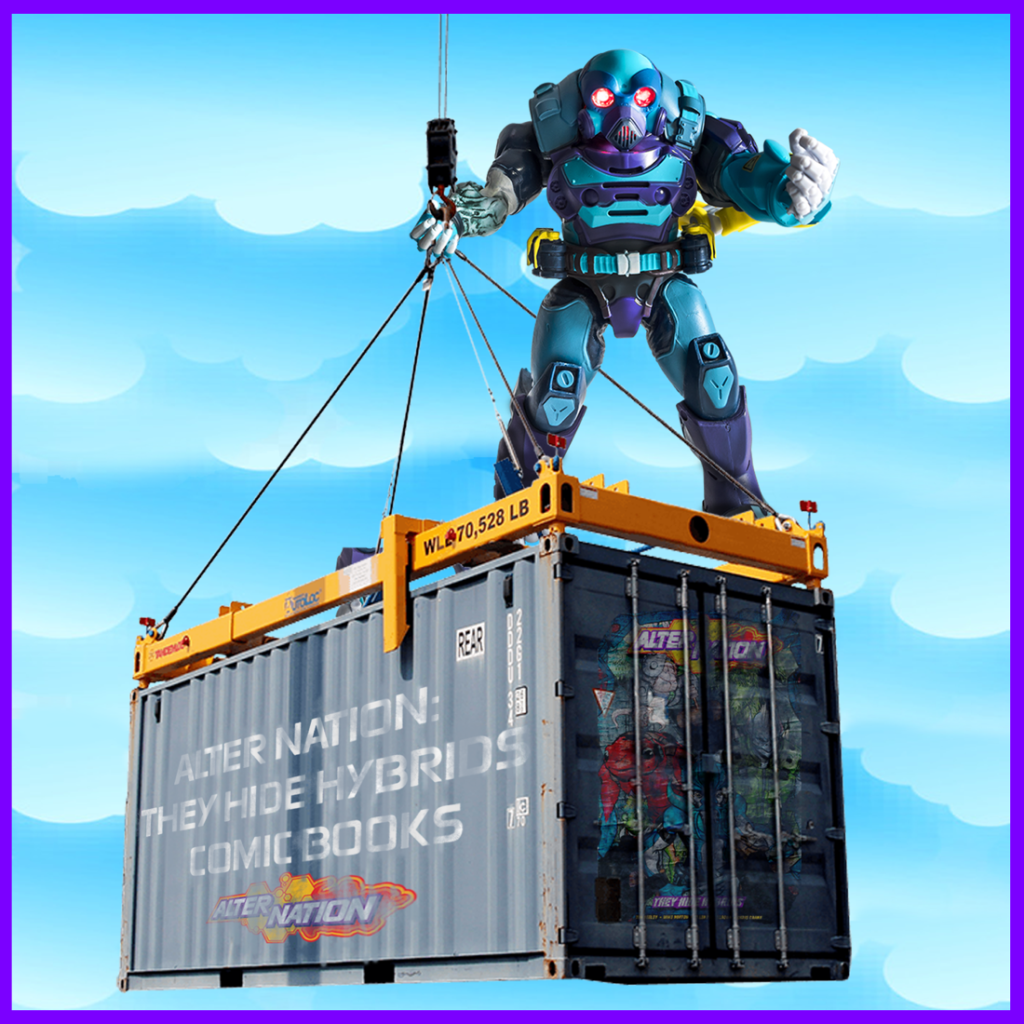 There are all kinds of crazy reveals in this comic book! Like seeing REDACTED fighting at full strength! The first appearance of the vile forces of REDACTED! And of course the answer to what is hidden in the REDACTED on REDACTED! Get your copy at your local comic shop, Barnes & Noble, the Panda Mony Toy Store, or Amazon.com.