Our Team
Meet the Many Faces of Our Founder Ryan Magnon

Ryan Magnon
Rank: Founder/President/Brand Ambassador
Hometown: Riverside, CA
Real estate mogul. Computer programmer. Breakfast cereal aficionado. All of these describe President and Founder Ryan Magnon. The youngest of eleven children, he got started early working with his family in a number of businesses. Striking out on his own, Ryan educated himself in computer programming, storytelling, and character design. He started his first company, Magnon Opus Productions, to sell animated projects, but that didn't scratch his itch.
After a few years developing web video games and apps for kid's companies like Mattel, Bandai, and Disney/Marvel he decided it was time to develop his own toy lines. He was tired of seeing the same toys relaunched and rebranded over and over again. Kids today deserved something new, not just their parents toys repackaged for the new millenium! Thus Panda Mony Toy Brands was born. No reboots. No rehashes. No relics.
Powers and Abilities:
Brand Ambassador
Fresh Intellectual Property Generation
Bitchin' Mohawk
Meet our Team of Misfits and Crazies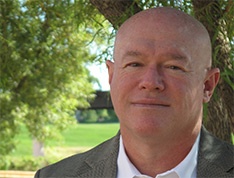 Peter Santaw
Rank: Vice President of Product Development
Hometown: Upton, MA
A toy man his whole career, Peter has dedicated over 40 years working in Design and Development of Children's Consumer Products. Hasbro, Mattel, Fisher-Price, Crayola, Jakks Pacific, K'nex, TYCO, Kenner and MACLAREN Baby Buggies – all of them have benefited from his time with them.
Codename: Random Grampy
Although he was educated at the University of Massachusetts Amherst and graduated cum laude from Syracuse University with a Bachelor of Industrial Design, Peter considers his world travel as his best teacher. Now he brings his decades of expertise to Panda Mony Toy Brands.
Powers and Abilities:
Augmented Engineering Brain
Dietary Prowess
Able to recite stories of epic length.
Lynn Rosenblum
Rank: Advisory Board
Hometown: Parts Unknown
Lynn has worked in the toy and consumer products business for over 30 years as a recognized marketing and trend specialist, educator, legal expert witness, and avid nostalgic boomerabilia collector. Since 2007, Rosenblum has operated Toy Xpert, an independent consulting, marketing and legal expert witness firm supporting major toy brands, inventors and companies including Disney Consumer Products, Jakks Pacific, NSI, Spin Master and Tucker Toys. Over the years she has become a consumer products expert with a concentration in toys and entertainment while also sharing her weird, quirky and invaluable knowledge beyond toys with the beauty, hardware, outdoor, publishing and tech industries.
Currently, Rosenblum is part-time faculty at Otis College of Art and Design in Los Angeles, teaching Career Development. She is a past "Wonder Woman of Toys" 2006 award winner, in the manufacturer category. She was thrilled to be nominated again in 2017 as a Wonder Woman of Toys in the marketing category and credits her students at Otis with keeping her passionate about toys and consumer products. Rosenblum holds an MBA in marketing from the Marshall School at USC.
Powers and Abilities:
Enhanced Marketing
Bomerabilia tracking
She is a literal Wonder Woman.
Curtis Andersen
Rank: Story Guy
Hometown: Brea, CA
A storyteller since birth, Curtis made his bones as an actor on television shows and movies. After over two decades in front of the camera he started his own production company creating movies, television shows and media for the web. An avid action figure fan, he has accrued an encyclopedic knowledge of toy lines past and present, many of which he has owned. All of this knowledge combined into the perfect person to generate and curate the stories of the characters developed for Panda Mony Toy Brands.
Powers and Abilities:
Continuity Retention
Enhanced Imagination
2D Image Projection