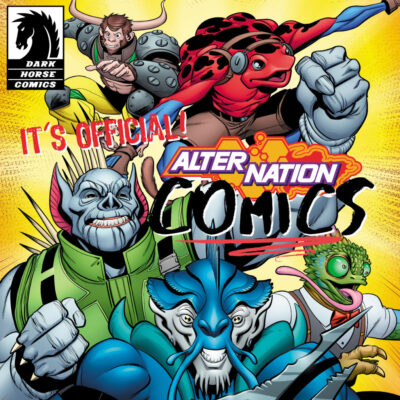 Did you hear? Dark Horse & Panda Mony Team Up!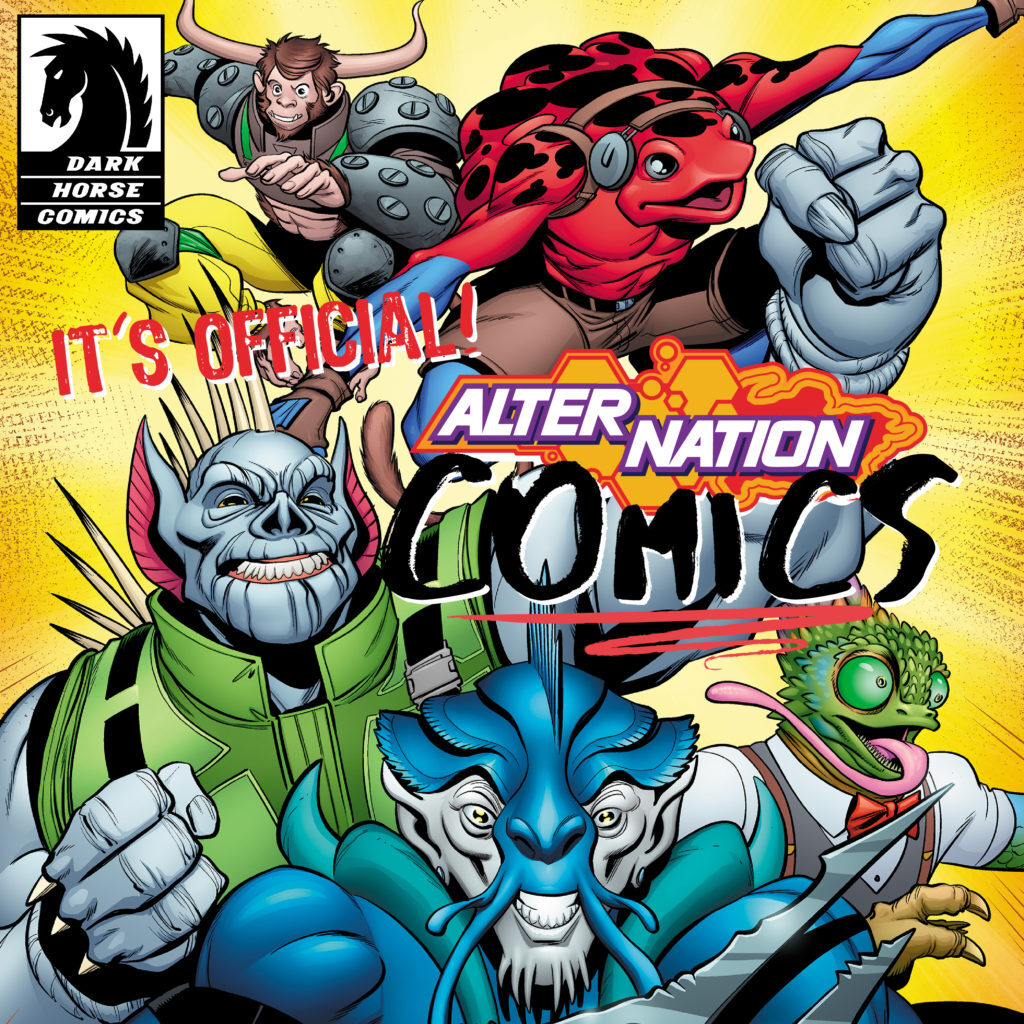 NYCC 2019: RED ALERT AGENT!
Dark Horse and Panda Mony Toys Present "Alter Nation: The Mystery of Whining Winny"

MILWAUKIE, Ore. (October 4, 2019) – Ahead of New York Comic Con, Dark Horse Comics and Panda Mony Toys are excited to announce a new publishing partnership based on Panda Mony Toy's line of exciting and unique human-animal hybrid figures, Alter Nation! At a top-secret island base off the California coast, these human-animal hybrids, also known as the GK Delta Special Forces, dedicate themselves to protecting humanity from forces that no typical human can defeat – and no one is allowed to know. Find out what happens when they discover that their origin isn't what it seems and is part of a larger cover-up. On October 16, 2019, Dark Horse and Panda Mony Toys will release a 12-page digital comic preview of an upcoming graphic novel, Alter Nation: The Mystery of Whining Winny.

In Alter Nation: The Mystery of Whining Winny, the GK Delta team is the only line of defense against threats that normal humans can't stop. Join the team as they're dispatched to Nevada where it's rumored that a monster is menacing locals. Have they found a new member of GK Delta? If not, they'll be trapped between it and the townspeople they need to save. Written by Tim Seeley (Grayson, G.I. Joe: A Real American Hero), illustrated by Mike Norton (Battlepug), colored by Allen Passalaqua (Battlepug), and lettered by Crank! (Rick and Morty), Alter Nation: The Mystery of Whining Winny and the Panda Mony Toy line are sure to thrill fans!

The Alter Nation: The Mystery of Whining Winny 12-page digital comic preview will be available for fans to download for free on October 31, 2019. Fans can pre-order Alter Nation's line of toys through the Panda Mony Toys store, which will go on sale on October 31, 2019, and each toy will contain a free mini-comic book. The Alter Nation: The Mystery of Whining Winny original graphic novel goes on sale July 2020, and will retail for $14.99.
###
Media Contact:

Megan Connor, PR Manager
meganc@darkhorse.com, 503-905-2354

Anthony Mauro, PR Coordinator
anthonym@darkhorse.com, 503-905-2397

Kate Jay, PR and Social Media Associate
About Dark Horse Comics

Founded in 1986 by Mike Richardson, Dark Horse Comics is an excellent example of how integrity and innovation can help broaden a unique storytelling medium and transform a company with humble beginnings into an industry giant. Under a new partnership with Vanguard Visionary Associates, Dark Horse is positioned to further expand its reach globally with publishing, products, and filmed entertainment. Over the years, Dark Horse has published the work of creative legends such as Yoshitaka Amano, Margaret Atwood, Paul Chadwick, Geof Darrow, Will Eisner, Neil Gaiman, Dave Gibbons, Faith Erin Hicks, Kazuo Koike, Matt Kindt, Jeff Lemire, Mike Mignola, Frank Miller, Moebius, Chuck Palahniuk, Wendy Pini, and Gerard Way. In addition, Dark Horse has a long tradition of establishing exciting new creative talent throughout all of its divisions. The company has also set the industry standard for quality licensed comics, graphic novels, collectibles, and art books, including Aliens, Stranger Things, Avatar: The Last Airbender, The Legend of Korra, Predator, Minecraft, The Legend of Zelda, Super Mario, Dragon Age, James Cameron's Avatar, Game of Thrones, Mass Effect, StarCraft, The Witcher, and Halo. Today, Dark Horse Comics is one of the world's leading entertainment publishers.About Panda

About Panda Mony Toy Brands

Formed in 2017, Panda Mony Toy Brands, LLC's goal is to become a leader in children's entertainment through the manufacture of toys and by licensing their original character brands to film, publishing, and animation studios. Panda Mony is guided by respect for kids and embraces the freedom of childhood. Panda Mony creates new and fun entertainment brands because they believe that each generation of children deserves something of their own. Panda Mony respects a child's intelligence, eschew indoctrination, and encourages self-discovery. The company encourages healthy physical and psychological development and time spent between kids and their guardians.