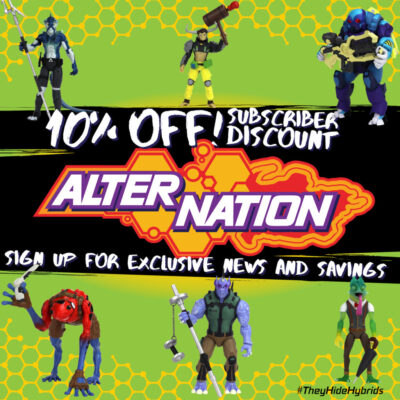 Last Chance to Use Your Mailing List Discount!
Remember when you signed up for the mailing list and we sent you a 10% discount code? Have you used it yet? Do you have friends and family who might want to get and use 10% in the Panda Mony Toy Store? Well this is your last chance!!!
The mailing list discount will stop at 11:59pm on September 30th. Until then you and any new people who sign up can still use the discount code – but after that it's gone!
So go get your holiday shopping done early and save some money at the same time!
Visit the Panda Mony Toy Store and let your friends and family know there is still a little time to sign up for the mailing list and not only get a discount but all the up to date news on Alter Nation and the new things coming from Panda Mony Toys!