Alter Nation Human- Animal Hybrid Heroes Toys Review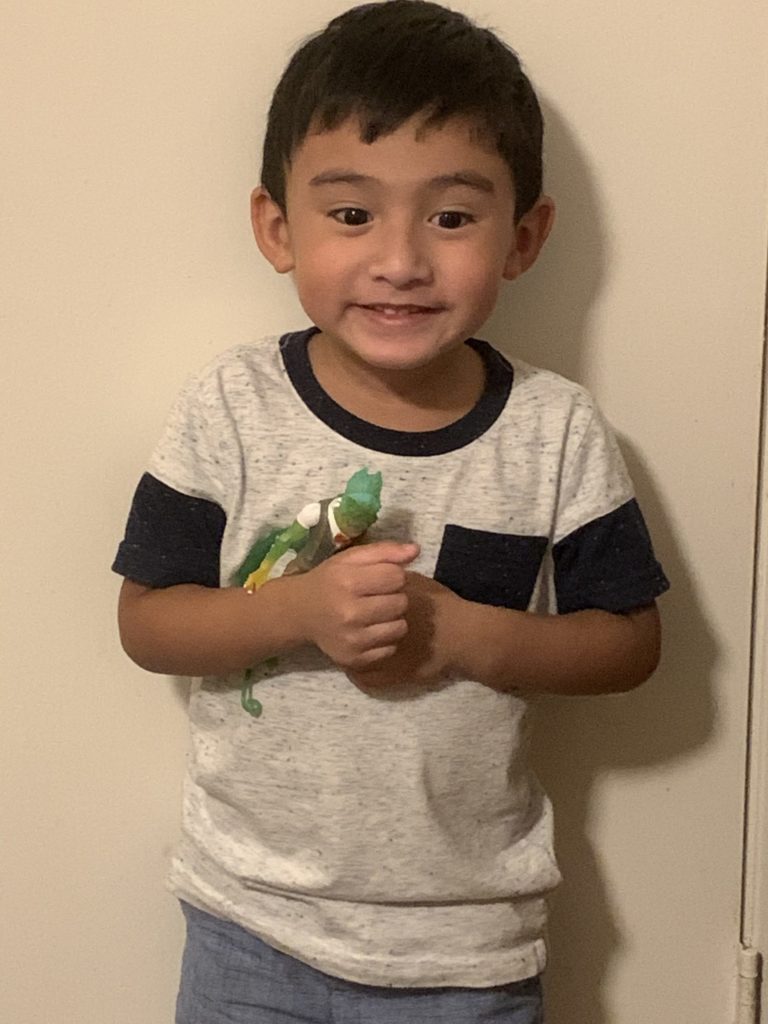 Government Coverups? Dark Web? Human – Animal Hybrids are out there! GK Delta is real everyone! Folks, Alter Nation has brought the fun back into the toy market. They have the back stories for their characters and a way to redefine our generation's childhood back into happiness. Here is our review of their latest products and they are part of our Holiday Gift Guide 2019.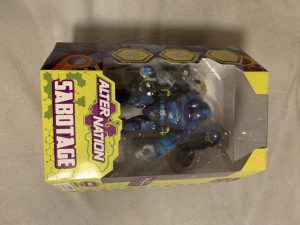 Former Army Captain, Michael "Mick" Jameson, AKA Sabotage is part of the cyber-soldier program. He went rogue and learned how to maintain his cybernatics. He has armored cyber chest and an over drive powerup. He can upgrade himself and his arm is powerful to rip off armor off a tank.
The story of Daart is that he is the last of the GK Delta to be created. He has Bullfrog DNA which made large and powerful legs. He has toxic slime that which seeps from his skin to paralyze anyone that touches it! This character is a must to for fans that like to have fun with some amazing abilities.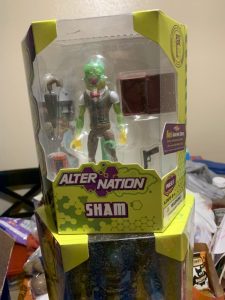 Sham is very secretive and cunning of course. He has a very powerful tongue lash and his chameleon skin that helps him blend into his environment. He is someone that you want on your side and to be able to be in spots no one else can be in!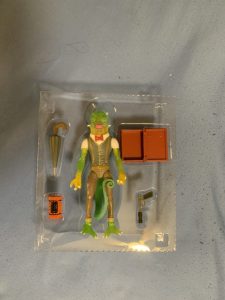 As we unboxed Sham, we noticed all of the accessories he has! He has a gun, umbrella, dynamite and a box to put them in. I haven't seen so many accessories in one toy in a long time! Not only Sham had them but the others did as well. We were impressed by not only there was accessories but it also includes a mini graphic novel. The novel talked about Sham's back story and more insight to the character. This is just awesome as a fan, not only we have a story with our toys, we have a continuation of our imagination with this toy.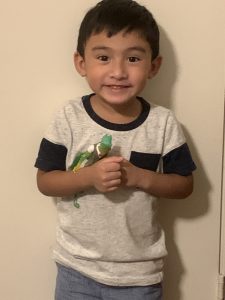 Our favorite DTS tester was able to check out the toys and he loved Sham. We basically had to wrestle the toy away so we can take some pictures for promotional use. With that saying, the children are loving the toys and using their imagination when they play with them. We, the adults, are enjoying the back story to each character and imagining ways of how each character continues and plot their journey onward.
Alter Nation has changed the toy game by adding one thing that is missing today and that is imagination.
Get your own Sham, DAART, and Sabotage on their website: https://pandamony.toys/alter-nation/
Buy them now here: https://store.pandamony.toys/
This article originally appeared on dropthespotlight.com
on November 13, 2019.
https://dropthespotlight.com/alter-nation-human-animal-hybrid-heroes-toys-review/