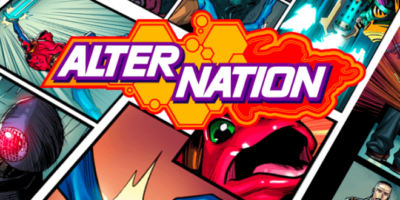 Panda Mony Toys launches webisode series based on original toy line Alter Nation
The independent US toy firm, Panda Mony Toys has partnered with the animation production team, Lil' Critters Workshop to develop an online series based on the company's original toy IP, Alter Nation.
The first webisode title 'Glitch' premiered November 6, with new episodes rolling out every Wednesday, each running roughly two minutes in length. An omnibus special episode is also scheduled to run before Christmas.
Episodes are premiering exclusively on the Alter Nation YouTube channel to a global audience, with second distribution window plans already in the works and to be announced at a later date.
Lil' Critters Workshop is animating the series, with veteran talent involved including Curtis Andersen (Sabrina the Teenage Witch, Feud: Bette & Joan, This is America Charlie Brown), Dempsey Pappian (La La Land, Next Avengers: Heroes of Tomorrow, The LeBrons), and Aaron Simpson (Rivenoak Media).
The series caters to the six to 11 year old demographic, and aligns with the toy line and recently announcement Dark Horse digital comic books and graphic novel.
This article originally appeared on toynews-online.biz on November 8, 2019.
https://www.toynews-online.biz/2019/11/08/panda-mony-toys-launches-webisode-series-based-on-original-toy-line-alter-nation/