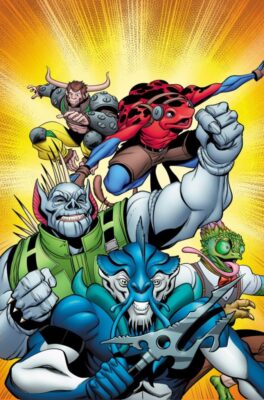 NYCC '19: Dark Horse and Panda Mony Toys partner for ALTER NATION graphic novel, digital comic
Dark Horse Comics and Panda Mony Toys today announced a new partnership that will bring comics and graphic novels based on Pandy Mony's toylines to young readers. Along with the announcement, Dark Horse revealed they will be offering a free twelve-page digital preview of the inaugural offering, a graphic novel based on the toy company's forthcoming Alter Nation line, which features characters who are genetically-modified human/animal hybrids. Alter Nation: The Mystery of Whining Winny will be written by Tim Seeley (Nightwing, Hack/Slash), illustrated by the Battlepug team of Mike Norton and Allen Passalaqua, and lettered by Crank!. The digital preview will be released on October 31st, to coincide with the on-sale date of the first wave of Alter Nation action figures.
Here's how Dark Horse describes the upcoming graphic novel:
In Alter Nation: The Mystery of Whining Winny, the GK Delta team is the only line of defense against threats that normal humans can't stop. Join the team as they're dispatched to Nevada where it's rumored that a monster is menacing locals and this monster may be the newest member of the team. If not, GK Delta will be trapped between this new monster and the townspeople they need to save.
The level of talent attached to this graphic novel for an unknown property is impressive, and indicates the level of faith that Dark Horse and Panda Mony have in the Alter Nation concept. Panda Mony's mission, according to founder Ryan Magnon, is to create original toys for kids that are not based on pre-existing properties, and this graphic novel will be a good way to get young eyes on the characters. Each of the Alter Nation action figures will also include an original comic, though creative teams for those haven't been announced. Still, with the figures only currently available online and for over $20 each, it's hard to say how much interest in the graphic novel will turn into toy purchases for kids. Launching original IP is always a gamble, though, and time will tell if Alter Nation takes off.
Check out Mike Norton and Allen Passalaqua's promo art for Alter Nation below. The first wave of Panda Mony's action figures is currently up for pre-order, with a release date of October 31st, the same day the 12-page digital preview of Alter Nation: The Mystery of Whining Winny will be available for download. Look for the graphic novel to be released digitally and in stores next summer.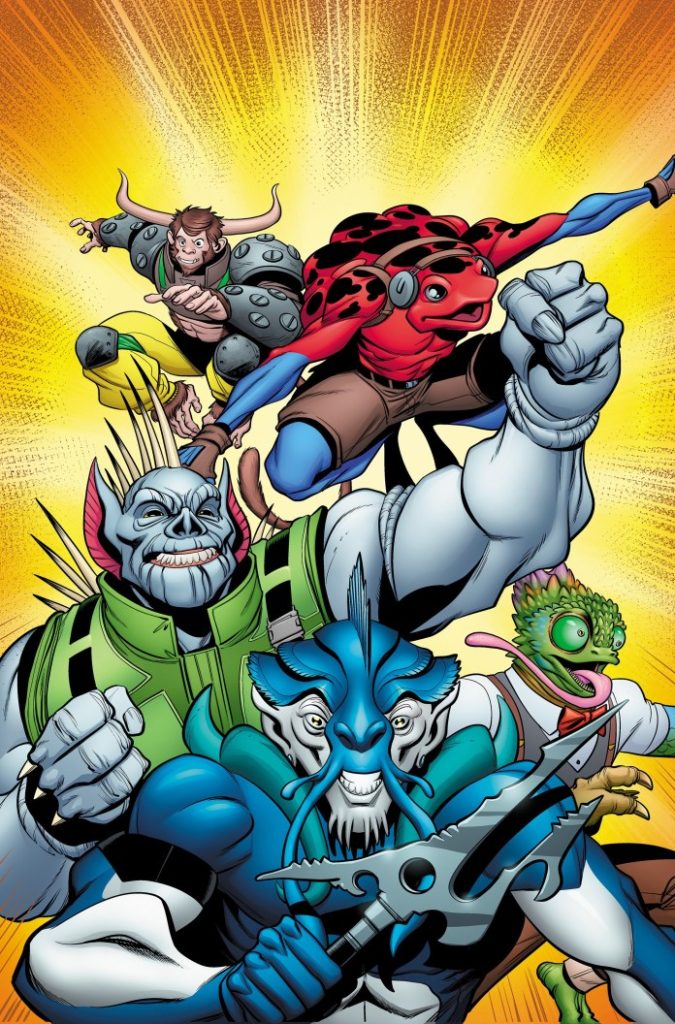 This article was originally posted on comicsbeat.com on October 4, 2019.
https://www.comicsbeat.com/nycc-19-dark-horse-panda-mony-toys-alter-nation/