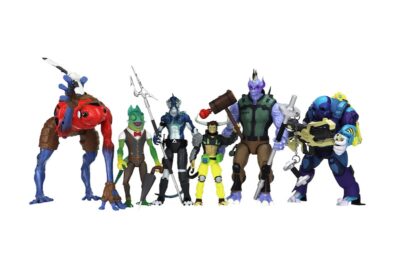 Panda Mony's Alter Nation Toyline To Make An Appearance At NYCC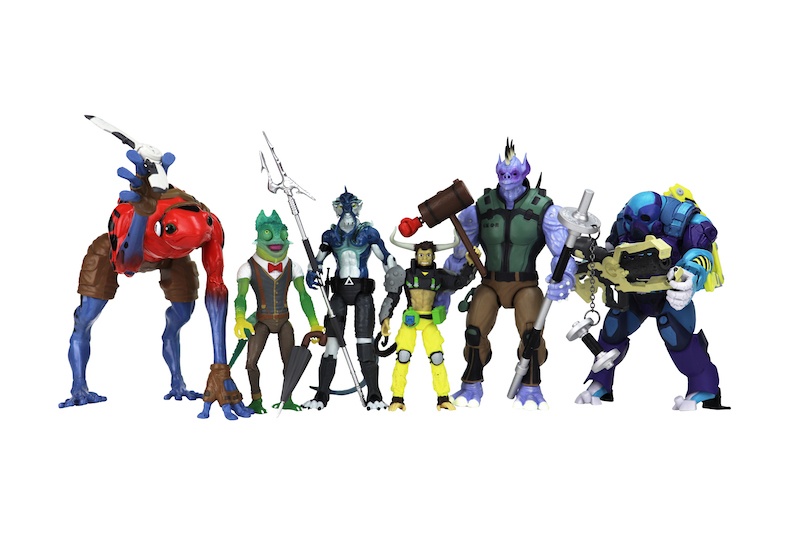 Our new friends at Panda Mony, which is a new toy company that we covered during San Diego Comic-Con 2019, will be showcasing their upcoming Alter Nation action figures at the Diamond Comic Distributors booth at this years New York Comic-Con, and our representatives on the showroom floor will be on hand to cover the display.
A new press release is below, and make sure to check out our video interview and walkthrough from San Diego Comic-Con 2019. We expect to have these figures in hand sometime next month, so come back and check for reviews.
Driven by listening to what kids want, Panda Mony creates new and fun entertainment brands because they believe that each generation deserves stories and products of their own. Modern children deserve something new, not just their parents toys repackaged for the new millennium.
Panda Mony is going to be showing off their action-packed new line, Alter Nation, during NYCC at the Diamond Previews booth. Alter Nation consists of six teenage human-animal hybrids dedicated to protecting humanity from forces that no typical human can defeat. Think X-Men meet the Teenage Mutant Ninja Turtles in an X-Files universe. Attached are a couple images to give you a taste of the line.
Alter Nation is more than just a toy line – it begins as a high quality toy, and branches out into comic books (which come with each toy collected), animated web-series and more. Panda Mony has partnered with Lil Critter Workshop to develop and create an animated web-series based on the brand and have also partnered with a top-tier publisher to launch the brand's graphic novel series, with more details to come at NYCC!
Formed in 2017, Panda Mony Toy Brands, LLC's goal is to become a leader in children's entertainment through the manufacture of toys and by licensing their original character brands to film, publishing, and animation studios. Panda Mony is guided by respect for kids and embraces the freedom of childhood. Panda Mony creates new and fun entertainment brands because they believe that each generation of children deserves something of their own. Panda Mony respects a child's intelligence, eschew indoctrination, and encourages self-discovery. The company encourages healthy physical and psychological development and time spent between kids and their guardians.
Alter Nation's current character line includes:
Bomber: The powerhouse with a chip on his shoulder (scorpion/bombardier beetle/Hercules beetle/stink bug hybrid)
El Ray: The electrifying aquatic leader (electric eel/catfish/sting ray hybrid)
Albert VII: Long-horned prankster with an affinity for bananas (toro bravo bull/capuchin monkey hybrid)
Quillroy: He loves heavy metal – both music and weights (fruit bat/crested porcupine black rhinoceros hybrid)
Sham: Brilliant but manipulative, he is the perfect spy (veiled chameleon/tokay gecko/alligator hybrid)
Daart: Young and still training, he leaps before he looks, literally (poison dart frog/bullfrog hybrid)
Sabotage: A villainous cybernetic creature always upgrading himself. His cybernetic overdrive, when activated, increases his power a thousand fold making him nearly unstoppable.
Alpha: The first human-animal hybrid. And the most powerful.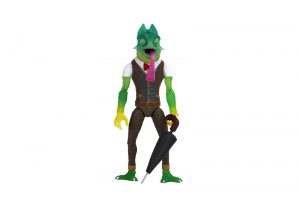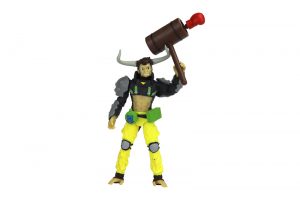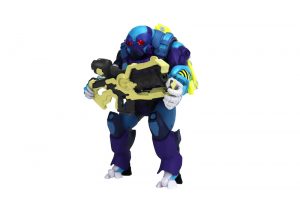 This article originally appeared on toyhypeusa.com on September 27, 2019.
http://www.toyhypeusa.com/2019/09/27/panda-monys-alter-nation-toyline-appearance-nycc/